The Mummy Mobile Java Game
This is a puzzle game in which you have a birds eye view of the playing field. The objective is navigate your player through the maze and solve puzzles and fight monsters. Puzzles involve moving blocks to make a path to the next room.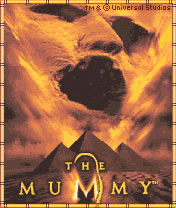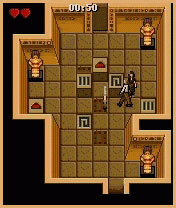 BubbleGun Mobile Java Game
This basically a rip of from Puzzle Bubble. The game play is the same in which you have to match colours of balls to clear the screen. Sound is and graphics is very basic, but if you like puzzle bubble then you will like this game.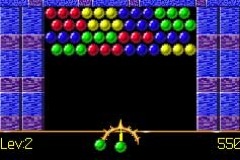 Download these free java games to your mobile using a bluetooth adapter. Most mobiles that run java can run these games. Newer phones will have a faster processor and higher screen resolution. Therefore you will need to adjust the settings for older games as you might be running it in turbo speed. Also the screen may only use a small section of the mobile.You need to change it to full resolution. Please unzip the files and upload to your mobile as a jar file. Zip files won't be recognised by Java, however some phones will. Use a bluetooth adapter to upload it to your phone. Most new laptops have bluetooth or just buy an adapter, it costs less than 10 dollars. To try these games on your PC you need an emulator.