Big Brother Mobile Java Game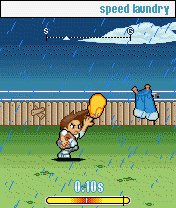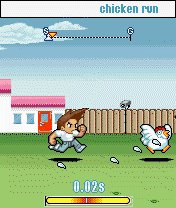 This Mobile Game will work on any Java Enabled mobile phone.
Big Brother The Game

Big Brother Mobile Java Game
... You can't take it any longer. There must be a way out of the Big Brother house. Will you succeed? As if life isn't hard enough, what with being under the watchful eye of the TV loving public, now things in the house are getting worse. It's time to take your mind off things and take up some new physical challenges. Feeling energetic? You'll have to be to get through this. It's like Household Olympics with added chickens. Take all the tasks in your stride, build up your strength and you may eventually get good enough to escape to freedom. Break a leg!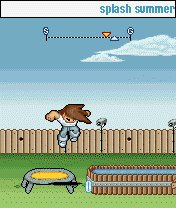 Download Here >> Big Brother

Upload using a bluetooth adapter.
Big Brother The Games is compatible with the following phone models:
Motorola E550, Motorola V300, Motorola V400, Motorola V500, Motorola V525, Motorola V600, Nokia 3230, Nokia 3600, Nokia 3620, Nokia 3650, Nokia 3660, Nokia 6260, Nokia 6600, Nokia 6620, Nokia 6670, Nokia 7610, Nokia 7650, Nokia N-Gage, Nokia N-Gage-QD, Sharp GX10, Sharp GX10i, Sharp GX20, Sharp GX22, Sharp GX30, Sharp GX32, SonyEricsson K600, SonyEricsson K700i, SonyEricsson V800, SonyEricsson Z1010, SonyEricsson Z800