Bewitched mobile wallpaper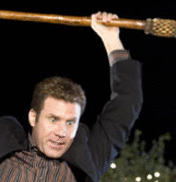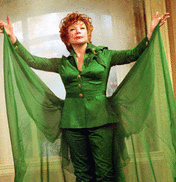 Bewitched Mobile Wallpaper
The show's focus was the mixed marriage of a nose-twitching witch, Samantha Stephens, and her mortal husband, Darrin. Samantha's mother, Endora, (played by Agnes Moorehead, who won an Emmy for her work in the role) disapproves of Darrin, and many episodes revolve around her using magic to make life difficult for her non-magical son-in-law, whose name she invariably mispronounces as "Durwood," "Darwin," and other variations even less complimentary.
The only member of Samantha's family that Darrin really likes is the lovable and forgetful Aunt Clara (played by Marion Lorne), an old witch whose powers have begun to wane. All her spells end in disasters. She was in 27 episodes and was not replaced when Lorne died during the fourth season.
Darrin works for an advertising company and his boss, Larry Tate, never learns that Samantha is a witch, despite strange events taking place on a weekly basis. The Stephenses live at 1164 Morning Glory Circle, Westport, Connecticut. Across the road lives nosy neighbor Gladys Kravitz (played first by Alice Pearce, who won an Emmy for this role; following Pearce's death in 1966 the role was played by Sandra Gould). Adding to the fun was the Stephens' witch daughter Tabitha, and the later-added baby boy Adam, and various witches, warlocks, and mere mortals. The program made use of clever-for-the-time special effects to work its magic, and the story lines were imaginative and good-natured. Most episodes ended with Darrin, having been the victim of witchcraft throughout the episode (often with a spell put upon him by Endora), affirming his love for Samantha and acknowledging that, like it or not, he would have to accept witchcraft in his life.
The show was an immediate hit and was second only to Bonanza in its first season. It continued to rate well for another six years, but it lost some popularity when Dick York (who played Darrin) left the series in 1969, owing to health problems, and was replaced by Dick Sargent. The drop in popularity is ironic in light of the fact that Sargent had been the original choice to play Darrin but had been unavailable in 1964.
In 1966 the show saw Samantha give birth to daughter Tabitha, played by fraternal twins Erin and Diane Murphy. Tabitha took after her mother with her witch abilities, adding to Darrin's worries. In 1968 Diane Murphy was fired as the sisters began looking less and less alike.
1969 saw the birth of Adam, played by Greg and David Lawrence. Many see this family addition as the other reason for the continued drop in popularity.
It should be noted that Elizabeth Montgomery wanted to end the series at the conclusion of the show's fifth season, not only because of Dick York's departure, but both Elizabeth Montgomery and William Asher were getting tired of the series and wanted to move on to other projects, but ABC did not want to drop one of its top-grossers. Since the series was one of the network's few hits, they offered Montgomery and her husband, producer William Asher, significant pay raises for another three seasons plus part ownership of the series (the last season was produced by Ashmont a production company owned by William ASHer and Elizabeth MONTgomery). By the series' seventh season, many felt the story ideas had started to run dry with many older episodes being remade. By the last season (1971–1972), episodes were being remade almost word for word.
ABC renewed Bewitched for another season despite poor ratings in the 8th season. But during the hiatus, Elizabeth Montgomery finally decided to move on to other projects thereby ending the show a season early.
Bewitched continues to be seen throughout the world in syndication. TV Guide recently listed Bewitched as the 50th Greatest Television Program of All Time.
Sony Pictures Home Entertainment released the first season of Bewitched on DVD in 2005. The second season DVD set will be released on October.