LG U8180 Polyphonic Ringtones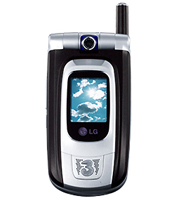 I bought this phone and i had 5 phones b4 this and this phone was definitly the best i didn't have any complications the mp3 player and camera/video camera is of brillant quality. I have 15 games on my phone which is rare coz the phones i usually buy the internet usually doesnt work and this one worked easily. I have bought ringtones from the phone and they also worked.
Thankyou 3 for pure brillance. And my phone stands out coz its orange.