Nokia 7610 Ringtones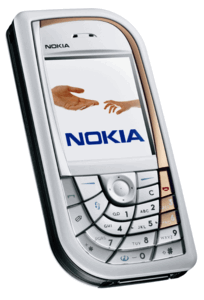 Nokia 7610 Mobile

This is one of Nokia's best phones, with full smartphone features, an excellent display and camera, and Bluetooth™ wireless connectivity. The range of pre-installed and downloadable applications is immense, but the design is compact and lightweight (for a smartphone!) One niggle is the idiosyncratic keypad design which slows down typing and can be quite annoying. Audio quality isn't the best either, with mono MP3 sound only. Despite this, the 7610 is an outstanding smartphone that seems to be virtually free of the reliability and software problems that dog so many high-spec smartphones.
Nokia 7610 Ringtones
Polyphonic mobile ringtones for your Nokia 7610 mobile.
Any other way - Celine Dion.midi
Alice Cooper - The Man Behind The Mask.midi
Eye of the Tiger - Survivor.midi
Polyphonic mobile ringtones for your Nokia 7610 mobile.
Download Now.
Based on the same series 60 platform used by the pioneering 7650 and 3660, the Nokia 7610 is a ground-breaking multimedia phone that features a 1 megapixel digital camera and up to 10 minutes of video recording. The phone comes with a Movie Director application, so you can shoot and edit your movies on the move.